On a night that was meant to highlight Missouri's several newcomers, it was mostly the team's returners who took the center of attention.
The Tigers strolled past Arkansas-Pine Bluff on Monday without much resistance en route to a season-opening 101-79 victory. Five different players finished the game with double-digit points. Three of them were on the roster a year ago: graduate senior guards Nick Honor and Sean East II and forward Noah Carter.
"They've earned the right, through their experience, to be key starters," head coach Dennis Gates said. "Our team revolves around those three. But they are so unselfish that they'll take a step back and allow someone else to be able to lead. They'll always try to find the hot hand, even if it's not theirs. They'll always try to make the extra pass. They'll always try to be so unselfish that I have to yell at them under my breath to shoot the ball or something like that."
East struck first, knocking down a pair of 3-pointers with his first two touches of the evening to establish a 6-0 edge. A few possessions later, he found Carter on a backdoor cut, giving Mizzou a 10-3 lead less than three minutes into the game and forcing the Golden Lions to burn their first timeout.
The former NJCAA Player of the Year, who made just his second start as a Tiger, kept at it throughout the game, sinking his next four field goal attempts and hitting all five of his foul shots. He finished the night with a team-high 21 points, three rebounds and two assists.
East knew he had to be someone who stepped up in the early going.
"(Gates has) been on us about that since June, even really since March Madness was over last year, that we were gonna have to build this culture up with the new guys that were coming in that he was recruiting," East said. "And that, along with the staff, we were gonna have to push the culture on everybody and push everything. And so, that's what we've been going pretty hard at for about six months now."
His lone miscue on the offensive end came with just over eight minutes left in the second half. MU had forced a stop and pushed ahead in transition, sending the ball to East on the right wing with a defender guarding him tightly. East chose to shoot the 3-pointer over the top of his man. The ball rimmed out, spoiling what would've been a perfect shooting night.
"I'm gonna have a self-call on that shot. For one, I should've attacked. But also, if I was gonna shoot, I should've stuck the landing," East said as Gates stared at him with the look of a father who found out his son was one B away from making straight A's. "And that's what Coach Gates is mad at me about, he's probably looking at me right now."
Carter picked up where he left last season off, bullying opponents on the block with a variety of hook shots and counters that left defenders guessing, posting 15 points. Honor also played his most aggressive game since joining the Tigers, adding 18 points while going 6-14 from the field and 4-10 from outside — it's the most shots he's taken in any game since he was a true freshman at Fordham during the 2018-19 season.
Gates has long pined for his starting point to be "more selfish." It appears the message is finally beginning to break through to Honor.
"I mean, that's what I want," Gates said. "And he has to be able to knock down some open shots that I thought he missed. But still, 4-for-10 is 40%. So I'm excited that he shot 10 threes. And that's a little bit outside of his personality for you all, but it's what my demands are. We are a better team with him shooting ten 3s. Now, will he shoot 10 next game? I don't know. But I don't want him to take his foot off the gas at all. I want him to continue to be aggressive."
The hosts also saw fellow Mizzou veteran Aidan Shaw deliver on his potential as a difference-maker on the defensive end. With Oral Roberts transfer center Connor Vanover unavailable, Shaw was called on to play heavy minutes at the five. He responded well, using his physics-defying verticality to stabilize the Tigers' back line.
The sophomore forward notched career highs of nine rebounds, five blocks and two steals to go along with seven points in 23 minutes of action.
"That's the challenge I've been fighting with him over the entire offseason," Gates said. "He knows if he don't rebound, he don't play."
It was by no means a flawless outing for Missouri. APB took 31 free throws, making 25. Both East and Shaw both had their evening cut short after fouling out of the game. Gates said many of the team's fouls came "90 feet away from the basket," which got the Tigers out of their rhythm.
But his veterans set the tone in what was ultimately a blowout win. The head coach will look for them to continue doing the same throughout the rest of the year.
"It's just a sign that these guys have the right mindset, we have the right environment and we have the right culture, so far, that I think can continue to move us," Gates said. "The challenge, just like all challenges that arrive, is 'Can we be consistent in our unselfishness?'"
Bates impresses in debut
MU still received several contributions from its newcomers. Iowa State transfer guard Caleb Grill and Campbell transfer forward Jesus Carralero Martin both got starting nods alongside Honor, East and Carter. Grill made routine trips to the charity stripe, going 8-9 at the line, and was one of the team's best rebounders, ending the game with 15 points and seven boards. Carralero Martin saw the floor well, tying Honor for a team-leading four assists, and made an impact on defense as well, racking up a block and a steal, all of it coming in 10 minutes of playing time during the first half — Gates said he didn't play the Spanish big man in the second half because of how well Shaw was performing but also to get extended looks at freshman forwards Jordan Butler and Trent Pierce.
Tamar Bates will likely be the name the 11,486 fans in attendance remember the most, though. The Indiana transfer guard checked into the game for the first time roughly six minutes into the first half and canned his first triple. He came back in with just under eight minutes left to close out the second half and completely took over late in the period.
With under three minutes left and Mizzou leading 47-38, Bates drove to the rim and cashed in on an and-1 layup and free throw. He'd go on to score on each of the Tigers' next three possessions, igniting a single-handed 10-2 run and giving the team a 17-point lead heading into halftime. He added another five points in the second half, concluding the game with 18 on 7-9 shooting, including an unblemished 3-3 mark from distance.
"Coach always emphasizes guys that come off the bench being a spark," Bates said. "And I just felt a sense in that point of the game where they were getting a lot of free throws, we were fouling a lot and the game was getting a lot closer. I just took advantage of my matchups and my teammates got me the ball when I was open. But I was just letting the game come to me and that's what me and Coach Gates have been talking about this past week, leading up to this game. So it was just the right time, in that moment, for me to attack and be aggressive."
Vanover, Tonje sit out the opener
Ninety minutes before the game, Missouri announced that Connor Vanover would miss the team's first three games of the season due to his participation in the Portsmouth Invitational Tournament this offseason — an event in which college seniors play in front of NBA scouts as a part of the pre-draft process.
Gates said the decision came from the NCAA.
"I don't think there was an adjustment with the NCAA with all kids who went through COVID," Gates said. "Because there will be an extra year, that means there will be more guys attempting to become pros. So therefore, when you're a senior, you have an invite to Portsmouth — but now, that's when your eligibility is up. So the rule didn't change to accommodate the double-seniors. Connor Vanover will be a senior twice, obviously. So I don't think that adjustment happened and sometimes, we made rules for COVID, but we didn't adjust everything else that's gonna be a byproduct of it. And that's where we try to help them understand.
"In addition, there was a coaching change in his program (at Oral Roberts) and maybe he was just trying to make decisions on his own, not really sure or getting the proper feedback, maybe, from coaches or (general managers) or anything else. And just like any kid, you want them to pursue a future in basketball and that allowed him — Portsmouth allowed him — to go. And that's because he was a senior. He chose to use his eligibility, it's no different than anybody else. So it's unfortunate.
Colorado State transfer guard John Tonje was available to play on Monday, but the head coach chose to rest him as he recovers from a lower leg injury he suffered during the offseason. Gates expects Tonje to return to action soon.
"He's been practicing," Gates said. "He's been practicing full speed, he went through walkthroughs today. I'm excited with what he brings to our team, it's another dynamic. I think you all will be the depth. You thought we were deep today, well, we didn't play two guys with elite experience — one 7-foot-5 kid and another 6-foot-6 kid."
Up next
The Tigers (1-0) will host Memphis (1-0) inside Mizzou Arena on Friday at 8 p.m., the game airing on SEC Network.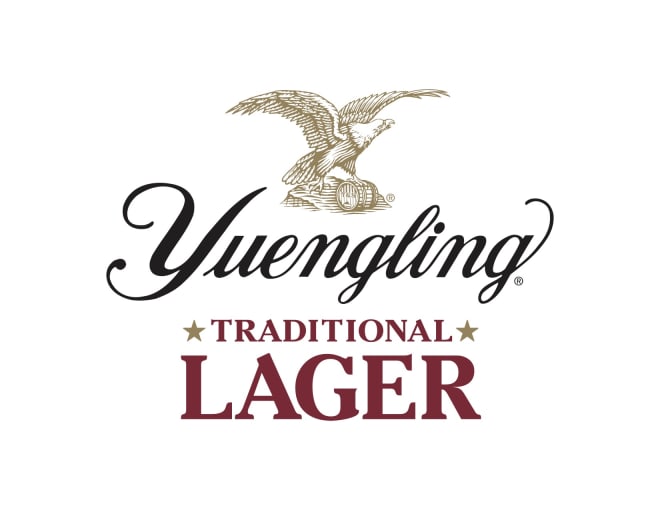 PowerMizzou.com is a proud game day partner of Yuengling Traditional Lager the taste of game-time @yuenglingbeer #LagerUp.